Our Location
& Getting Here
The Lower Galilee region is known for its green hills and pastoral landscape and is perfect for a relaxing, interesting, and fun vacation!
Sharona village is located 15 mins. from the Sea of Galilee (Kineret). The Golan Heights and Jordan Valley are a
lso
close destinations.
Getting to Karaso B&B from Ben Gurion Airport is easy and takes about 1.5 hours.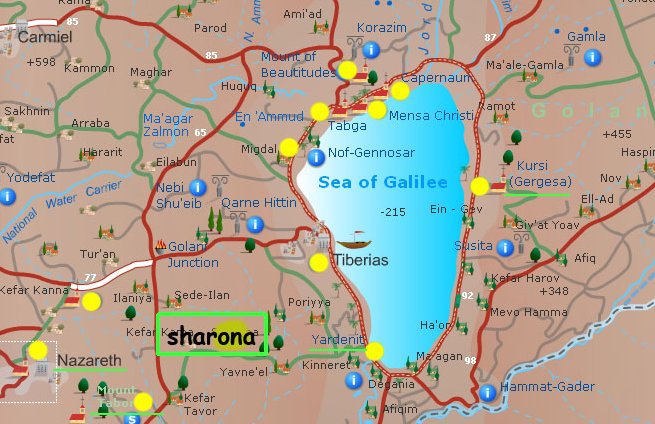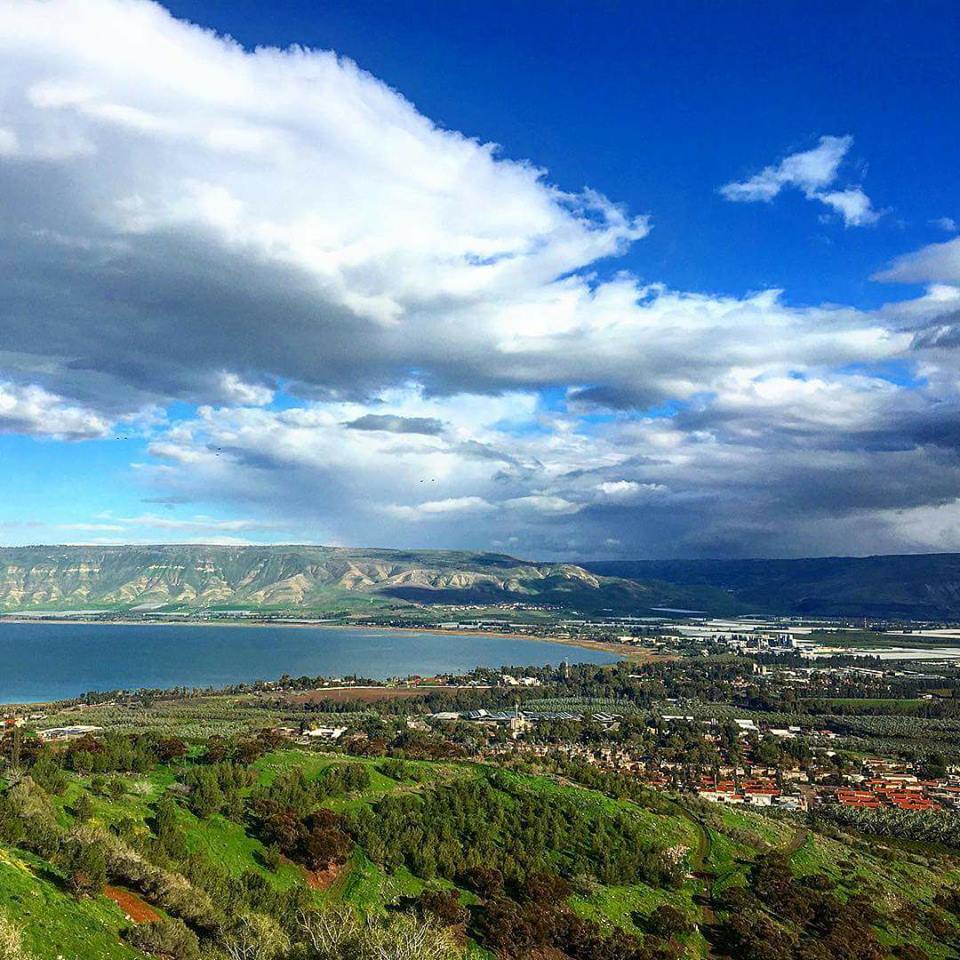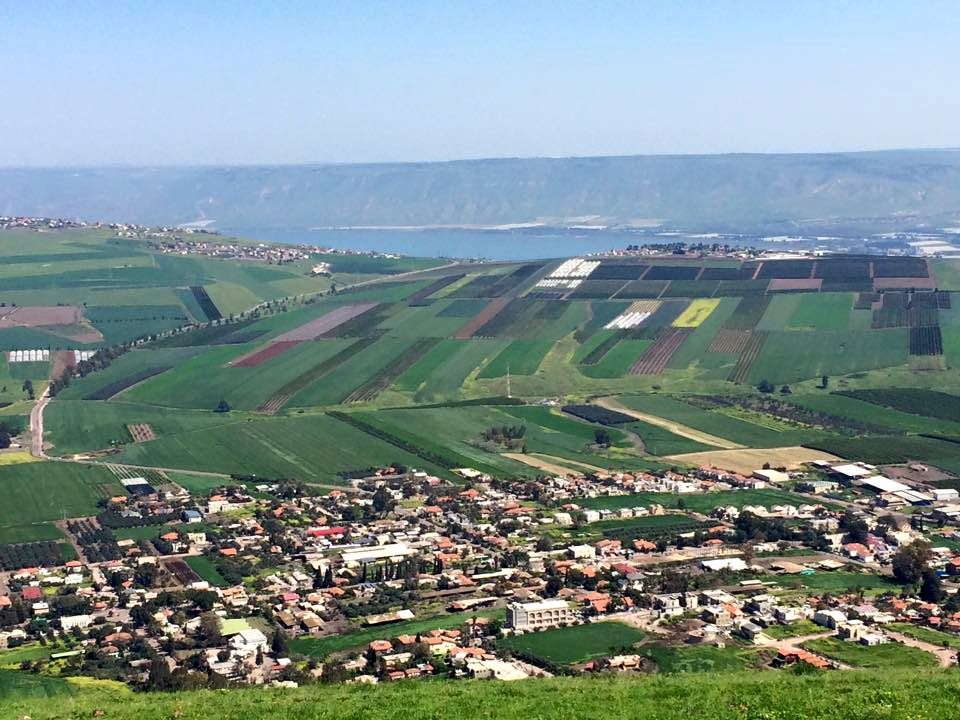 Viewpoints of
the Sea of Galilee, Jordan Valley and Golan Heights -
few minutes' drive away
Famous Tourist Sites
​
Easily Accessible
15 mins to Sea of Galilee, Mount Tabor & Tabor Winery
20 mins to Jordan River
25 mins to Tiberias
30 mins to Magdala, Tabgha, Cana of the Galilee
35 mins to Hamat Gader hot spring spa, Megiddo
40 mins to Capernaum, Mount of Beatitudes
45 mins to Nazareth, Golan Heights, Beit She'an
50 mins to Tzipori (Sepphoris), Safed
60 mins to
Haifa, Acre, Mediterranean Sea
1.5 hrs to Tel Aviv
2 hrs to Jerusalem
2.5 hrs to The Dead Sea
Selection of Attractions and Activities
Boat tours on the Sea of Galilee

Visitors' centers

Nature viewpoints and reserves

Hot spring spas

Horse riding

Walking & bike trails

Canoeing on the Jordan River

Guided jeep tours

Guided day tours with private driver

Various family activities
Grocery stores

Sports ground

Synagogue

Seasonal swimming pool

Bank and ATM

Restaurants - for every price range and cuisine
Seasonal Events in the Vicinity
Jewish, Christian and Circassian festivals

Farmers' markets

Art fairs

Agricultural festivals

more...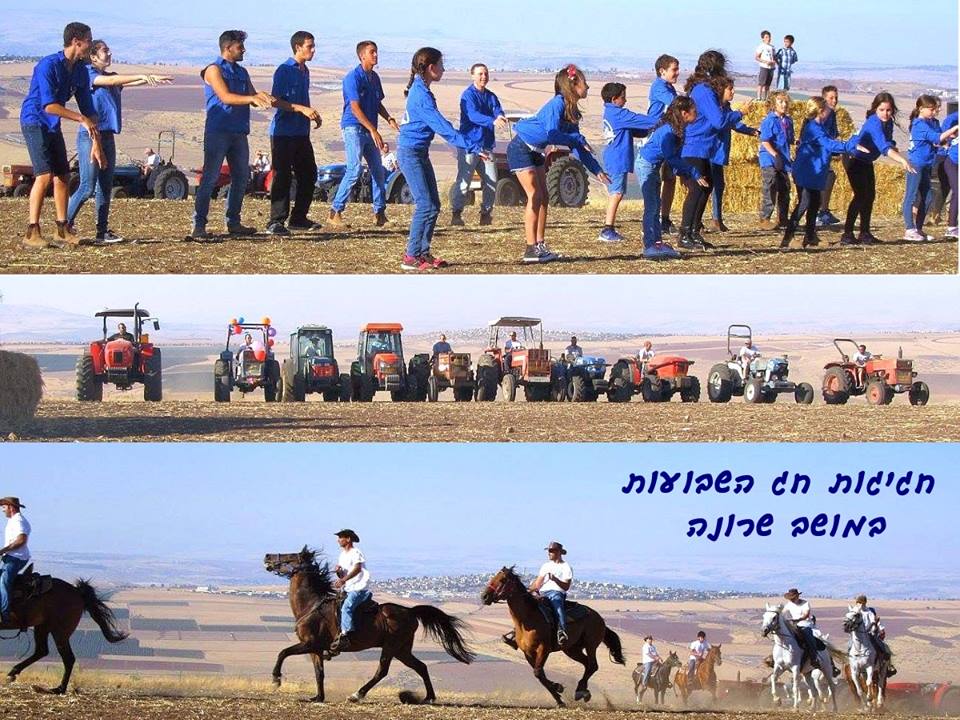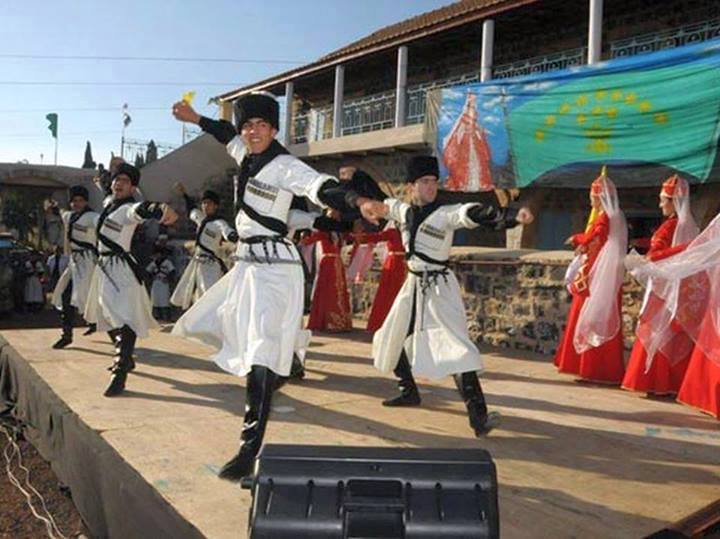 Sukkot (Pentecost) and Circassian celebrations in Sharona and neighboring village
---
Getting to Karaso from Ben Gurion Airport
is easy and takes about 1.5 hours