Hospitality at Karaso B&B and Hosting Groups

---

Hospitality at Karaso B&B


We've always loved meeting and talking to people from around the world so hosting them is a real pleasure for us!
We moved to the Galilee 30 years ago and were one of the first B&B's.

From our reviews you see that we are known for our warm atmosphere and great hospitality. You will enjoy

an authentic

Israeli place with a long-time experience hosting international guests.

Our knowledge of English & French, excellent acquaintance with the historic & nature attractions of our region - enable us to advice you well re: your daily itinerary and leisure time.

We also

cooperate

with local service providers to enhance your stay with us:

---

Impressions from guests about our hospitality:

" ... even if we came only one night, we were charmed by this set of small things that create an atmosphere of well-being..." Michael from France.

" ... Avi is the perfect host and most willing to assist with any request. If ever in the region again we will be sure to stay at Karaso..." Bellex from South Africa.

"... amazing and delicious home-made breakfast with tea made from herbs from Avi's garden! Avi was very accommodating to our schedule and requests...." Sharon from USA.

".... Quiet setting, friendly people and excellent breakfast..." Jaap from Netherlands (a small group of who come every year).


" ...

Er war äußerst aufmerksam und hat alle Wünsche erfüllt. Auch die Zimmer waren super sauber und sehr ansprechend! Mir blieben keine Wünsche offen... "

Andrea from Germany

.

"... Avi , très sympathique et serviable, a donné de son temps pour nous conseiller sur les endroits à visiter et pour bavarder avec nous, nous parler de son pays. Il nous a aussi conseillé un excellent restaurant arabe à 5 mn de là où nous sommes devenus des "habitués", y allant presque chaque soir..." Jenni & husband who stayed for 8 nights.



Welcome to read more in

our Guestbook

Jason L from USA - 3 generation family

---




Hosting Groups at Karaso B&B
Our B&B and grounds are also ideal for groups coming to Israel to explore Israel and its people. Over the years we have hosted tourist groups, family groups, religious and spiritual groups, sports teams, bicycle riders, horseback riders and more...
Our 5 apartments can accommodate up to 28 persons.
A special roofed & furnished area in the garden (which heated by fireplace in winter) provides an intimate atmosphere for social activities such as gathering, dining, praying, singing, and more.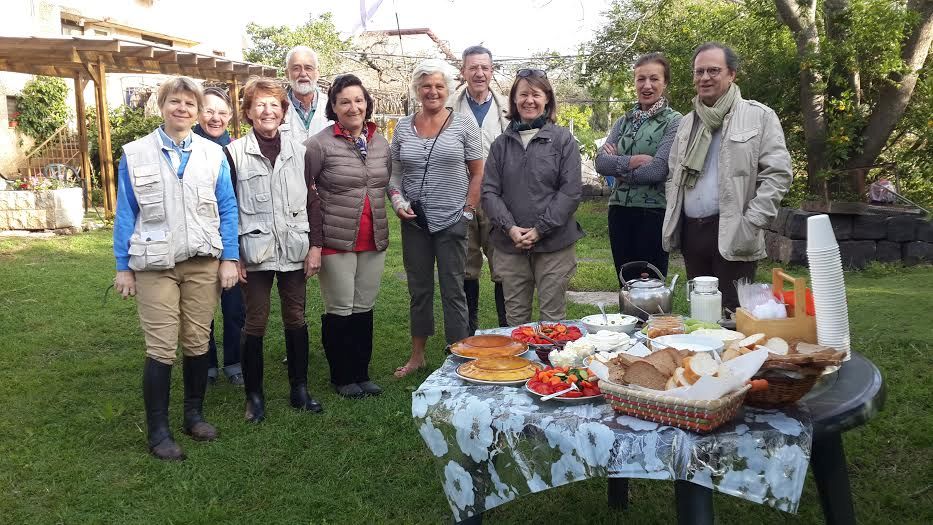 Group of SIRIN RIDERS - horseback vacations in Israel




French family who MADE ALIYAH with their relatives who came from PARIS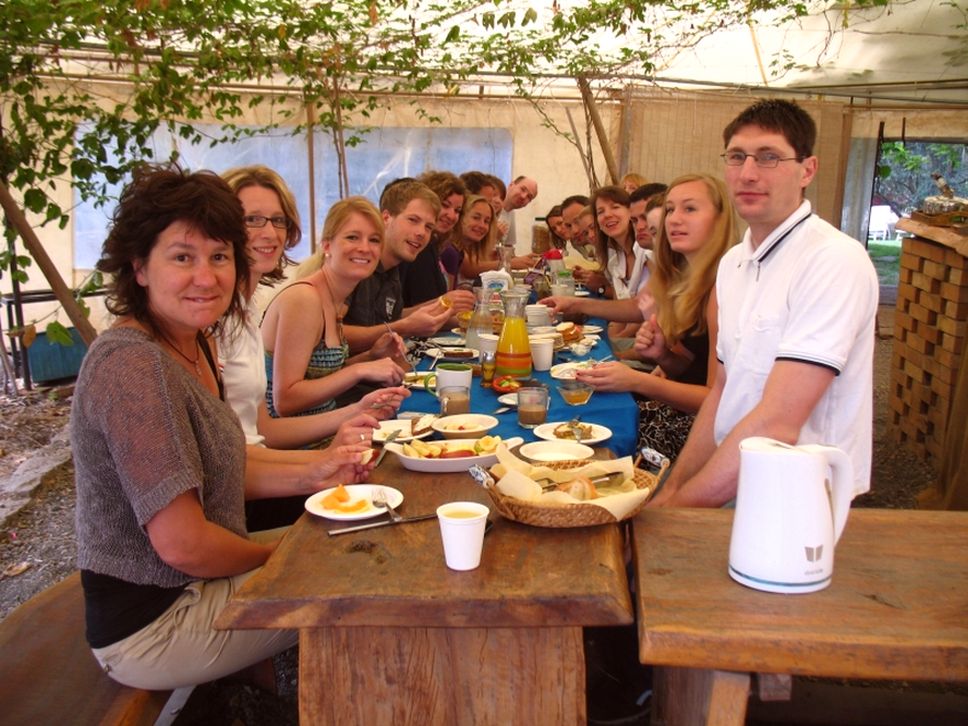 German group of Israel supporters who came to volunteer with Holocaust survivors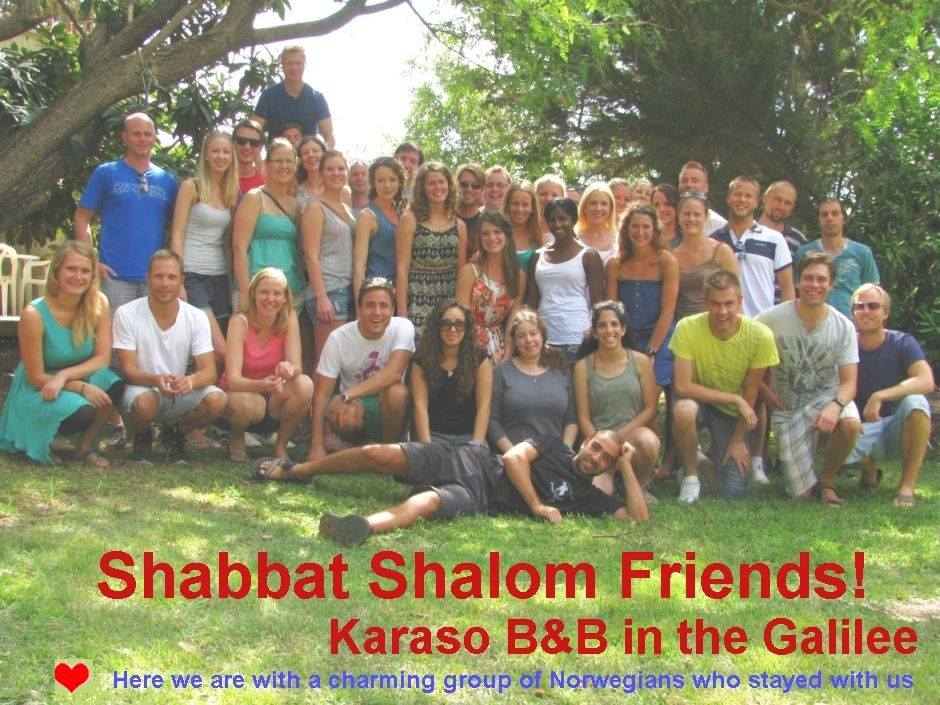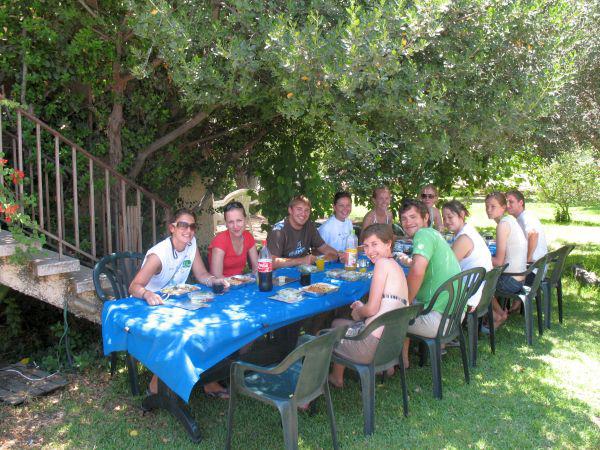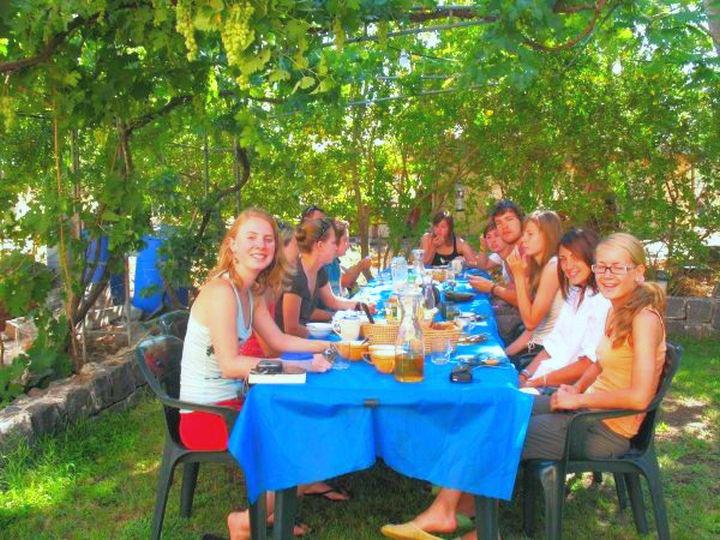 A team of Estonian sportsmen eating in a garden A family group from Europe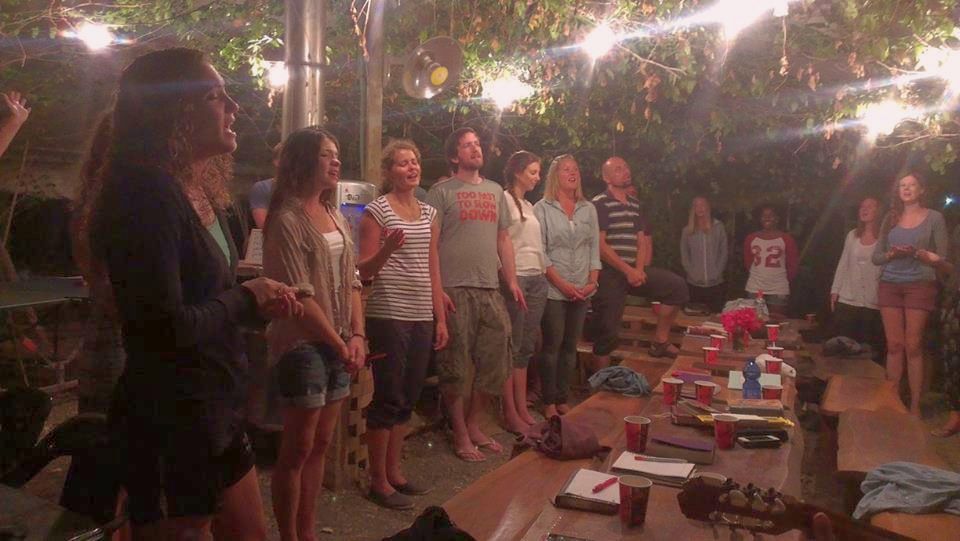 Shabbat Dinner prayers in the roofed area --- Israeli folk dancing in the garden