Home >> Location
Our Location
& Getting Here

The Lower Galilee region is known for its green hills and pastoral landscape
and is perfect for a relaxing, interesting, and fun vacation !

Sharona vlllage is located 15 mins. from the Sea of Galilee (Kineret).
Also the Golan Heights and the Jordan Valley are close...


From the village you can view the Yav'ni'el ("built by god") valley
with the Sea of Galilee & Golan Heights behind...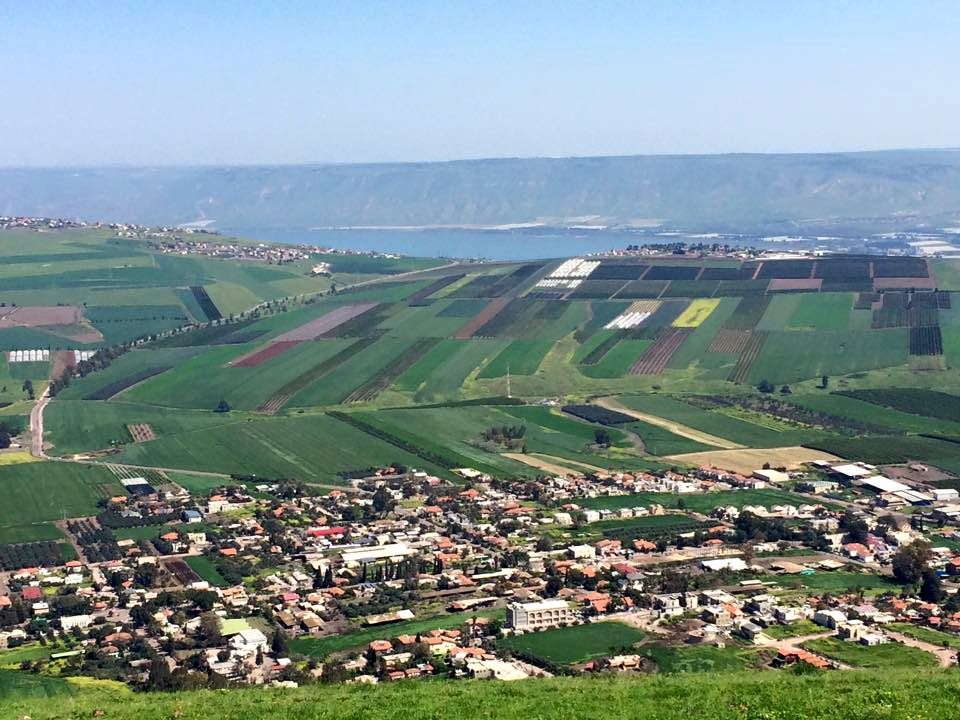 Many Tourist and Nature Places of Interest are close by:



- holy places for Jews & Christians
- historic sites
- walking & bike trails
- nature viewpoints
- nature reserves



Many Activities are available close by:

- hot spas - boat tours on the Sea of Galilee

- canooing on the Jordan River- horse riding
- guided jeep tours
- family activities (for all ages)

---

The most Famous Tourist Sites & Locations are Easily Accessible:

15

mins to

Mount Tabor
20 mins to Yardenit (Jordan baptizing site)
25 mins to hot spas (Tiberias, Hamat-Gader)
25 mins to Jordan River, Sea of Galilee & Tiberias 30 mins to Nazareth, Canna-Galilee 40 mins to Magdala, tabgha, Capernaum, Mt. of Beatitudes, Kursi



40 mins to Golan Hights


45 mins to Beit Shae'an site
45 mins to Tzipori (

Sepphoris), Safed

50 mins to Dor beach (mediterenian sea)
50 mins to Haifa
60 mins to Acre

---

1.5 hours to Tel-Aviv
2 hours to Jerusalem (via rd. 6)


2.5 hours to The Dead Sea

---

Local facilities in Sharona village:

-

a large grocery store
- sport grounds
- synsgogue
- seasonal swimming pool

In the nearby village: -

bank and ATM

-

shops

open 7 days a week

in the area:


- Many

restaurants

for every price range,
from Pizzeria to gourmet and every type
(Italian, MIddle Eastern, Israeli, South American, and more).

---

Getting to Karaso B&B




from

Ben Gurion Airport
is easy and takes 1.5 hours.

1. From Ben-Guryon airport - drive on rd. no. 1.

2. Join rd. no. 6 north.
At the iron exit, turn right to rd. no. 65.

3. At Kfar Tavor junction, turn right to rd. no. 767.

4. After 6 Km. you have arrived at Sharona village.

Exact directions in the village will be provided following reservation :)