Shalom and Welcome to Karaso B&B in the Galilee
Best Viewed Horizontally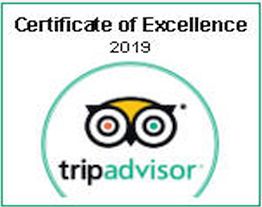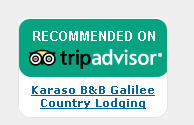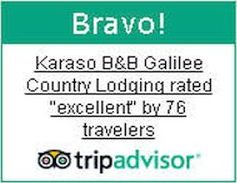 Karaso B&B offers 5 reasonably-rated vacation apartments (zimmers) facing a spacious garden with BIBLICAL fruit trees. The apartments are ideal for families, couples and groups (28 beds).
The apartments are located across the yard from our family house. B
ehind, lies our olive grove - from which we make
organic
oil for your breakfast.
Our location (15 mins. from the Sea of Galilee)
is perfect for all tourist attractions - further details in Our Location & Getting Here.
We are known for our warm hospitality and atmosphere - welcome to see our Guest Reviews.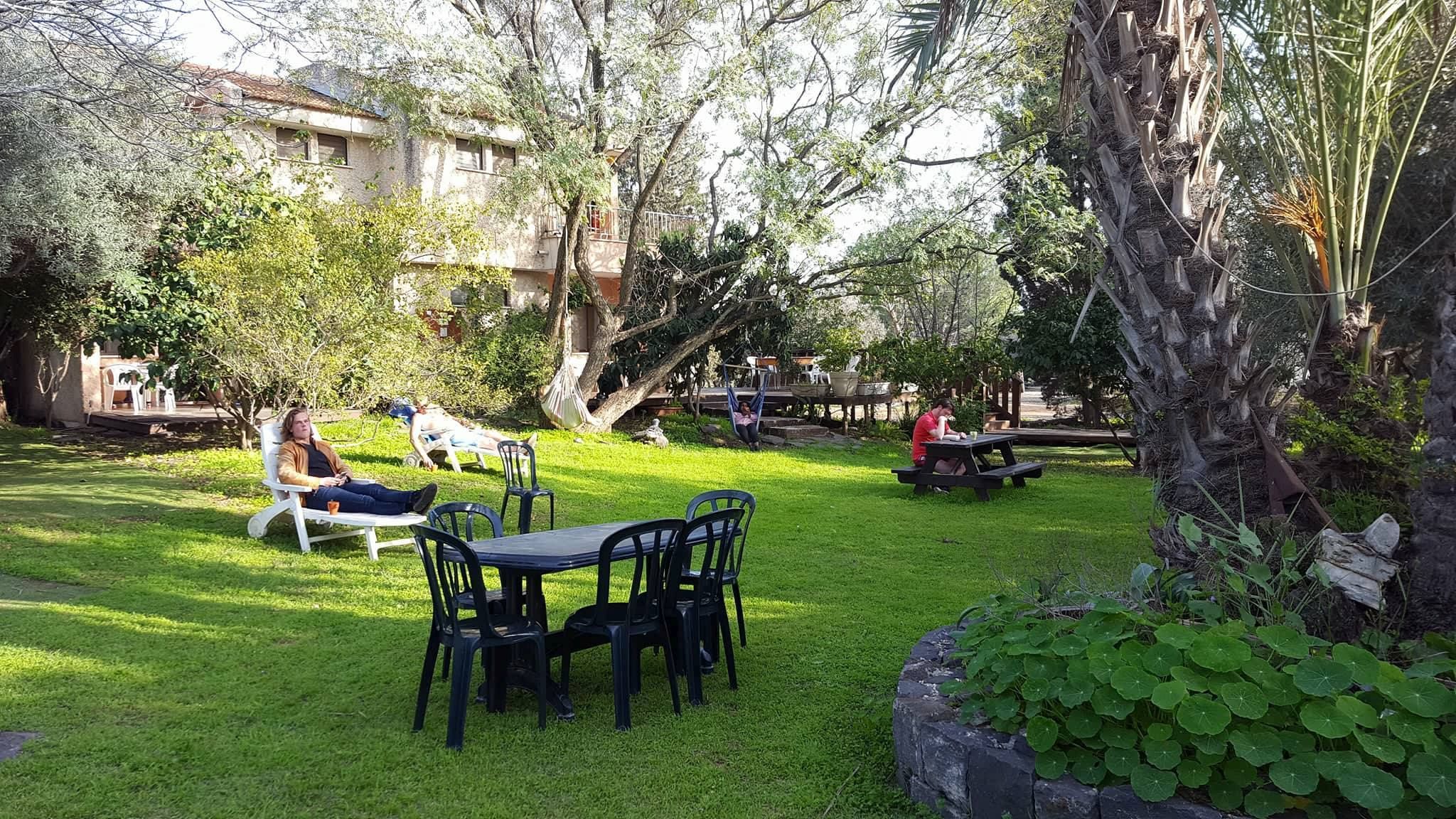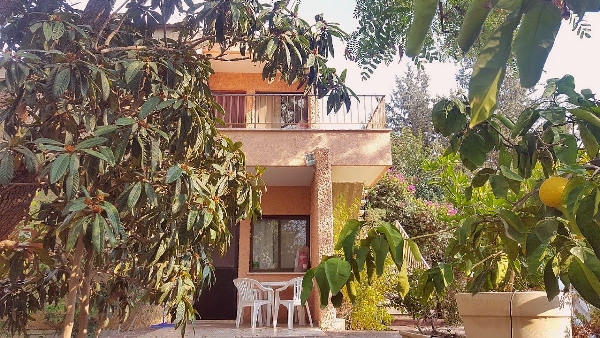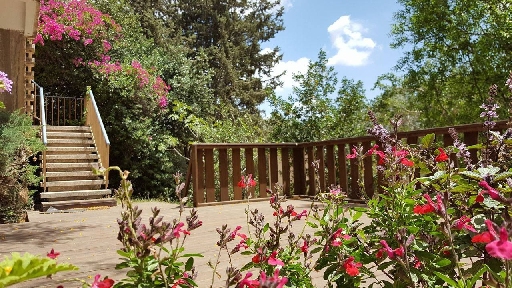 ---
What's in our Garden and Yard
Sitting areas with tables, and hammocks.




The Activities Tent - a roofed furnished area for gathering, dining, praying, playing and other communal activities.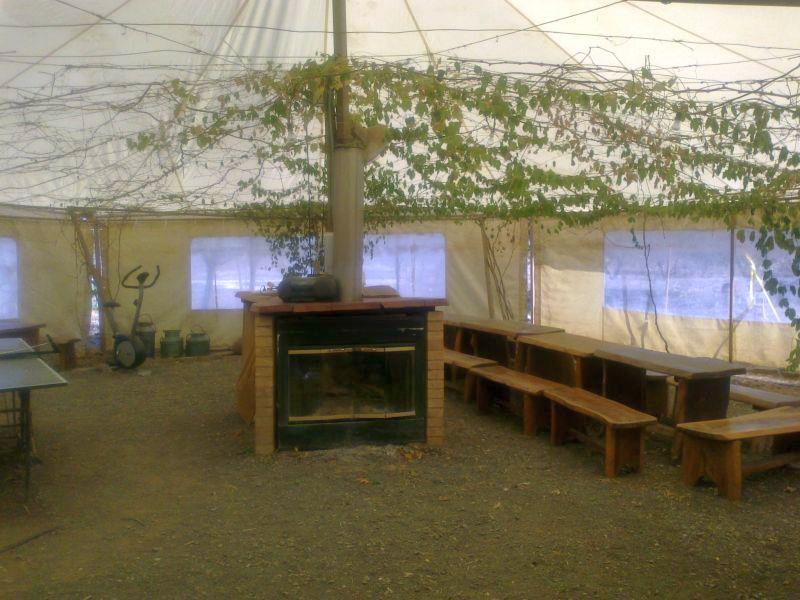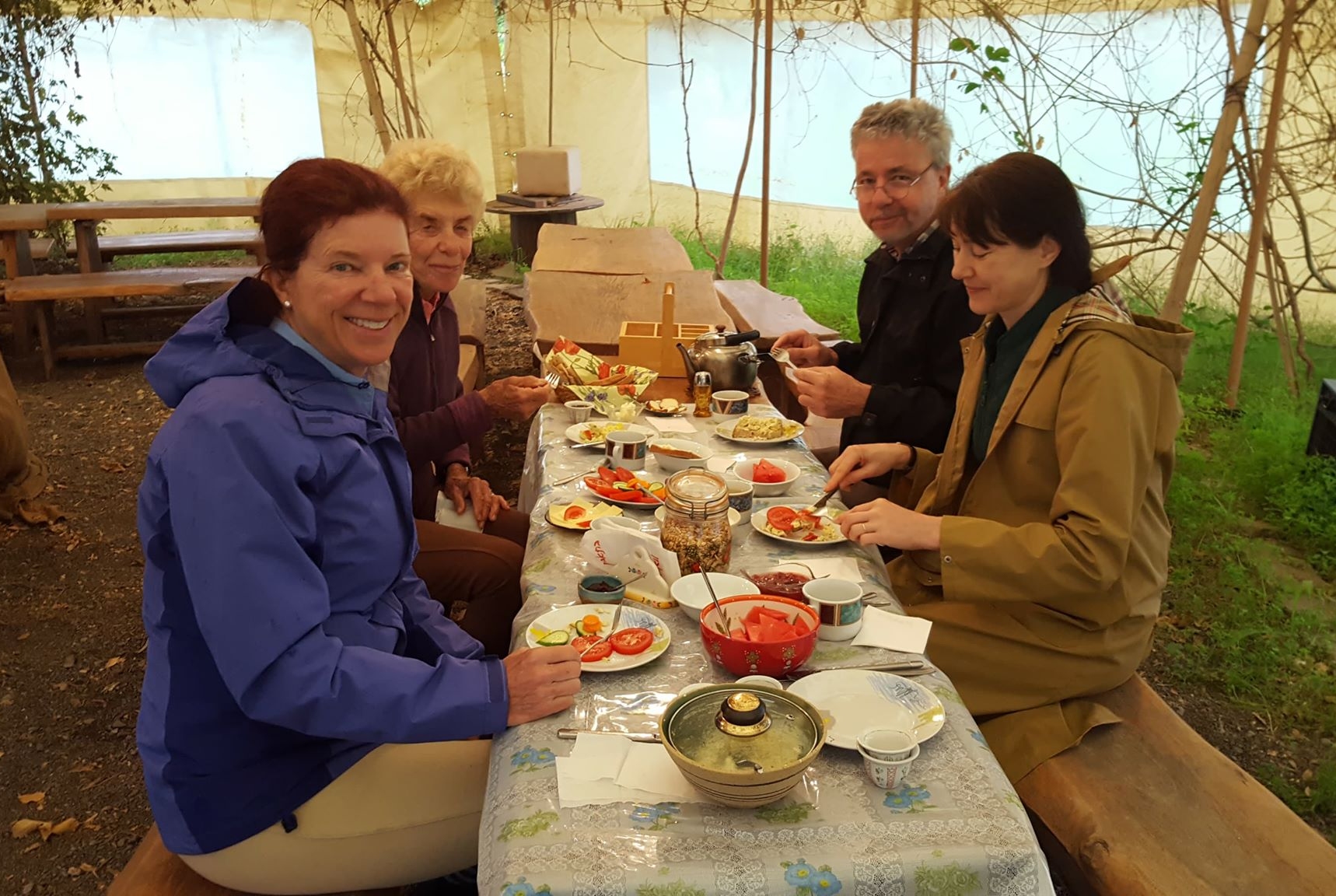 Barbecue area




Free hot and cold water bar

For further details see Our Garden and Grounds.

Note:

In summer, our guests are entitled to multiple FREE entrances to the village's swimming pool (which also includes a toddler's section).
---
Our Famous Country-style Israeli Breakfast
Guests regularly recommend our breakfast! It's free of charge and served in your apartment, balcony, patio, the garden, or i
n the Activities Tent.
Our breakfast includes bread we bake daily, homemade jams, bee & date honey, special local cheeses, yoghurt & la'ba'neh, cereals, omelettes, fresh vegetables &
olives
, organic olive oil (from our grove), coffee & herbal tea from our garden.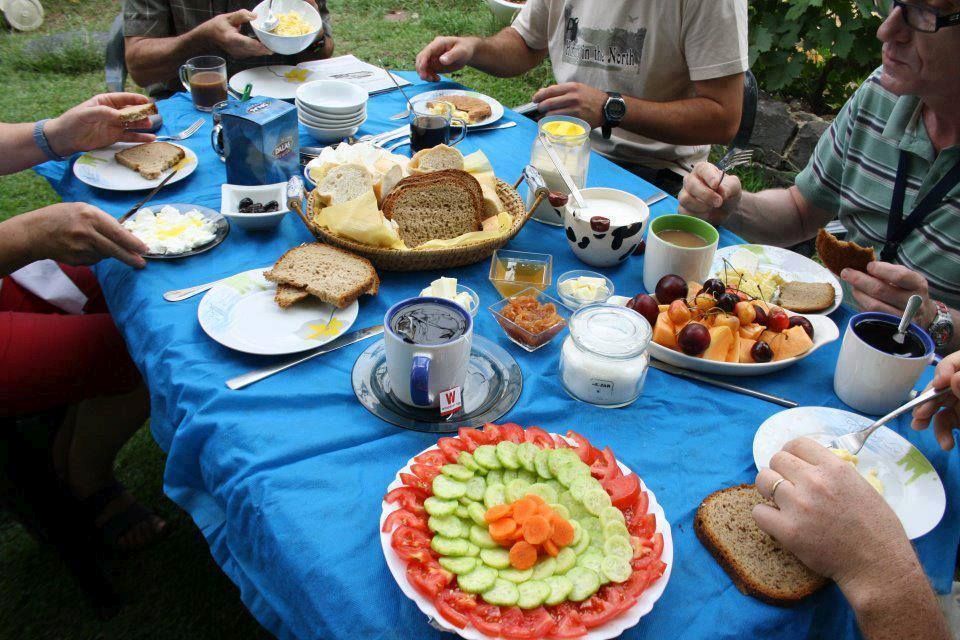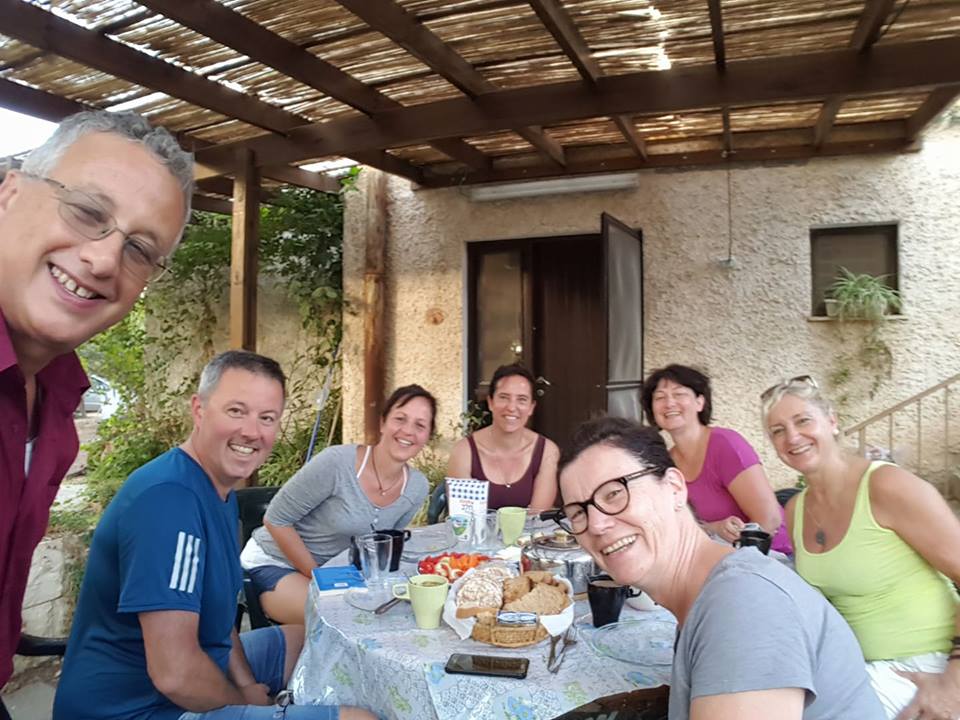 Colorful & yummy breakfast of German family and your host - Avi Karaso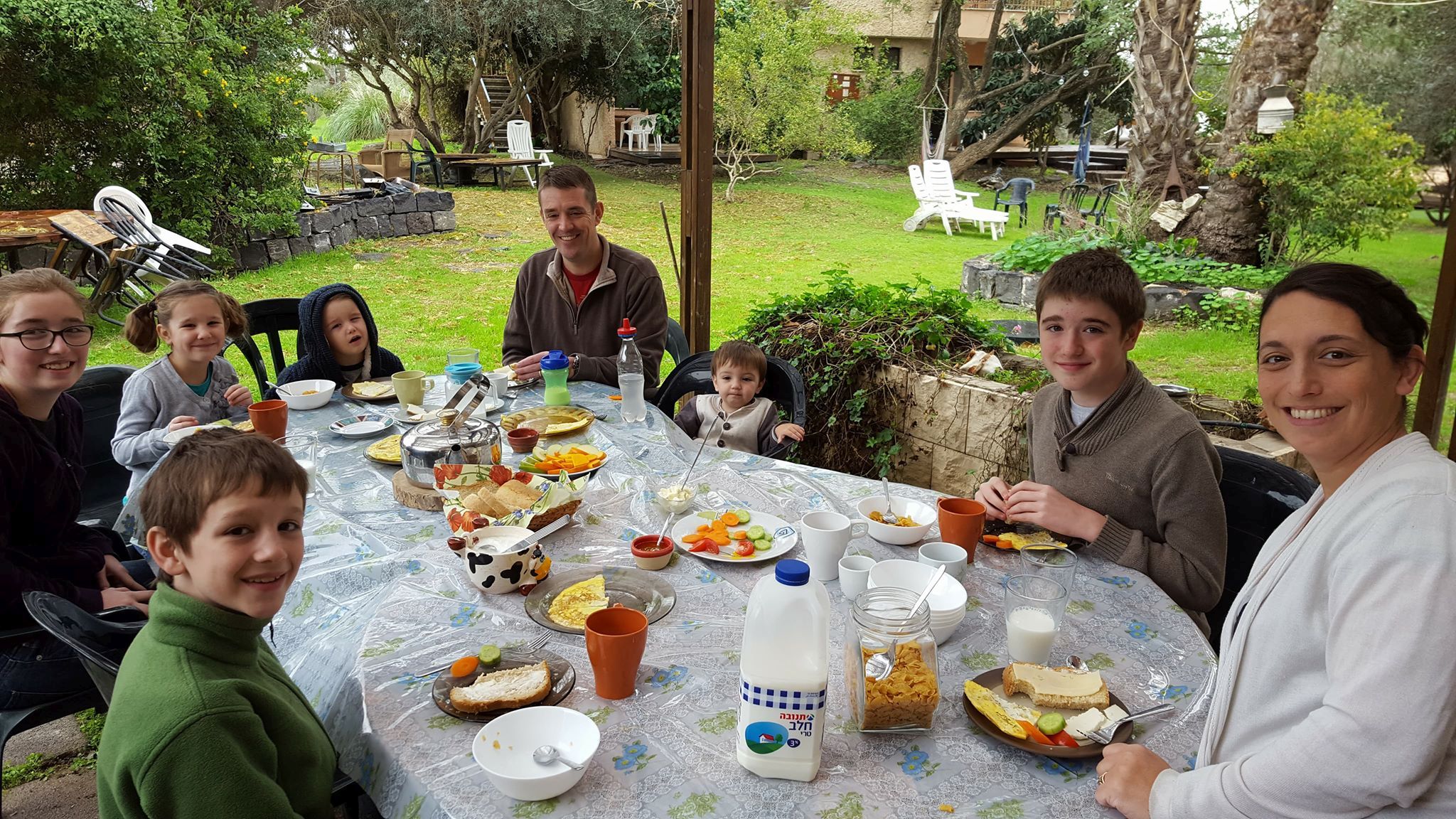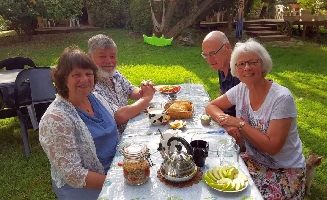 American family and Dutch couple who returned to Karaso B&B with friends
---
Each apartment includes a kitchenette, dining area (with a table and chairs), bathroom (with toilet and shower) and balcony (or patio) facing the garden.

We provide linen, towels, soap, shampoo and baby cots (if required).

The apartments are equipped for cooking & dining & contain the following: a refrigerator (with fresh milk), coffee, tea, sugar, an electric kettle, gas stove, microwave, and kitchen utensils. Also provided are air conditioning (and heating), satellite TV, radio & free wireless internet access.
4 Family Apartments - 5 beds in each
Each apartment (zimmer) can accommodate up to 5 persons (in one large sleeping space). Each apartment contains 1 double bed (that can be separated to 2 singles), 1 sofa bed, and 1 bunk bed.
The 4 apartments are identical - two are located on the ground/deck level and two above - on the 1st floor.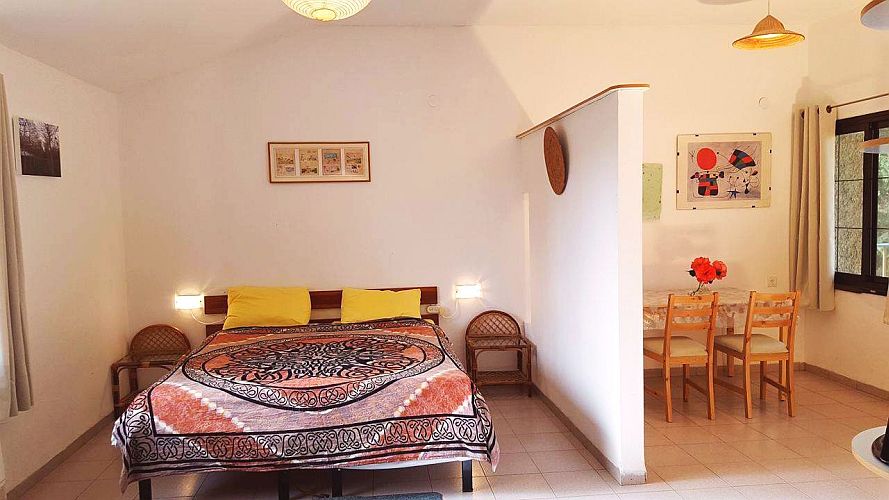 Double bed and dining area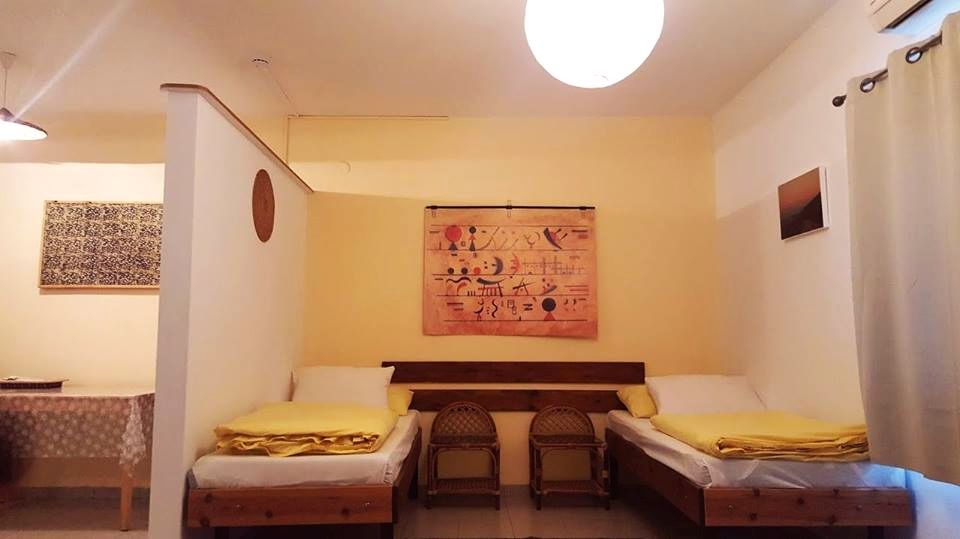 Identical apartment - double bed separated to 2 singles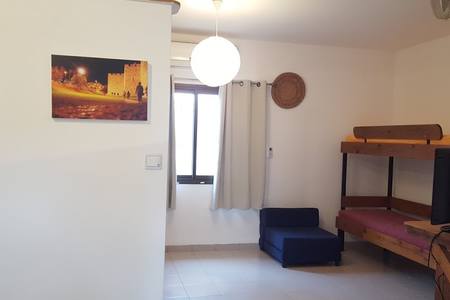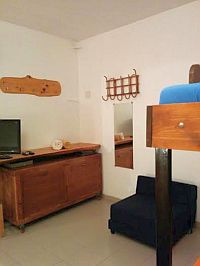 The area with the sofa bed, chest and bunk bed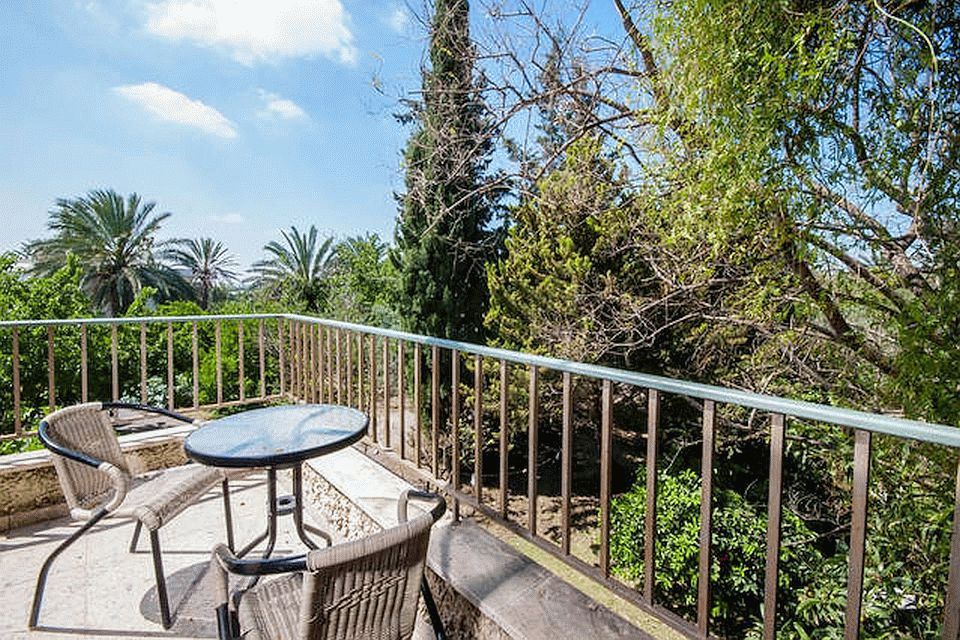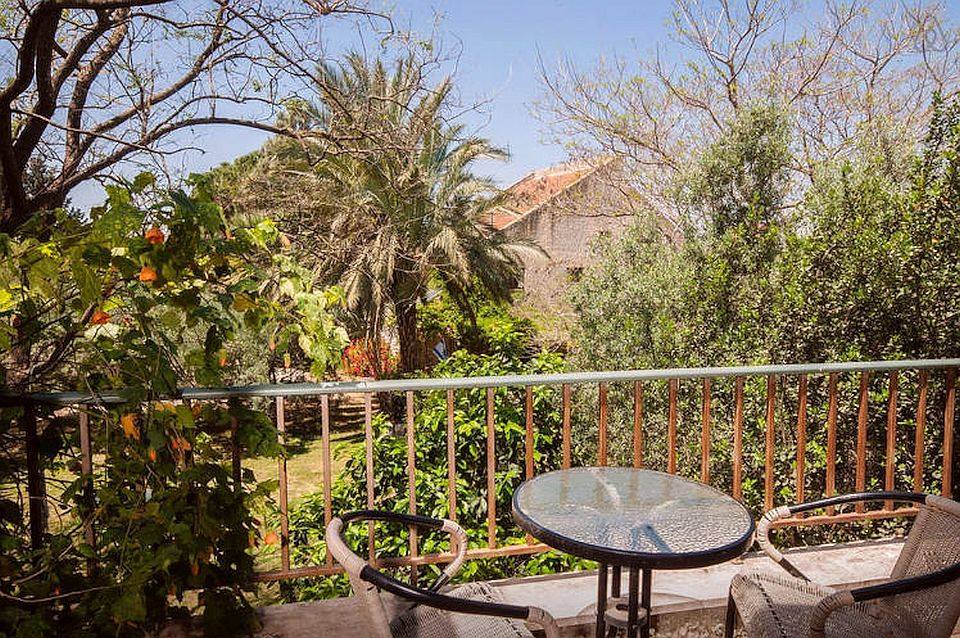 Balconies of the 1st floor apartments and view of garden
---
Larger Family Apartment - 8 beds in 3 bedrooms

This apartment is on the ground floor, separate from the building with the 4 apartments. This apartment can accommodate up to 8 persons (in 3 bedrooms).

The apartment is accessed without stairs so it's suitable also for the disabled. It has a large patio in the garden (with table and chairs) and, in winter, is heated by a wooden furnace.
In this apartment -
2 bedrooms contain 1 double bed (that can be separated to 2 singles) and the 3rd bedroom contains
1 double bed (that can be separated to 2 singles) and 1 bunk bed.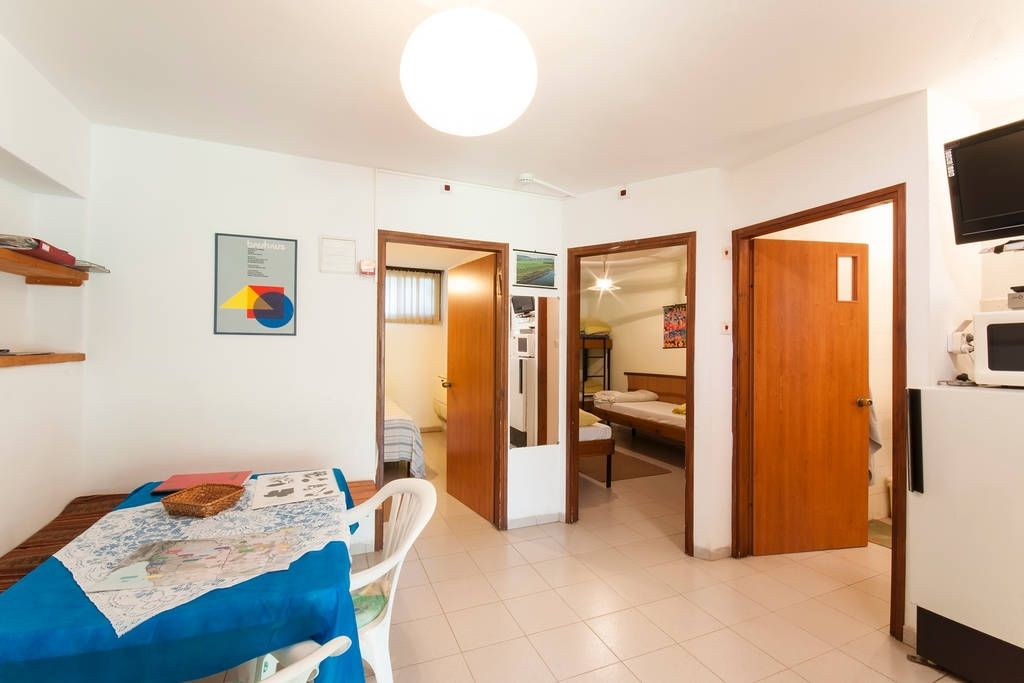 Larger Apartment - entrance to the 3 bedrooms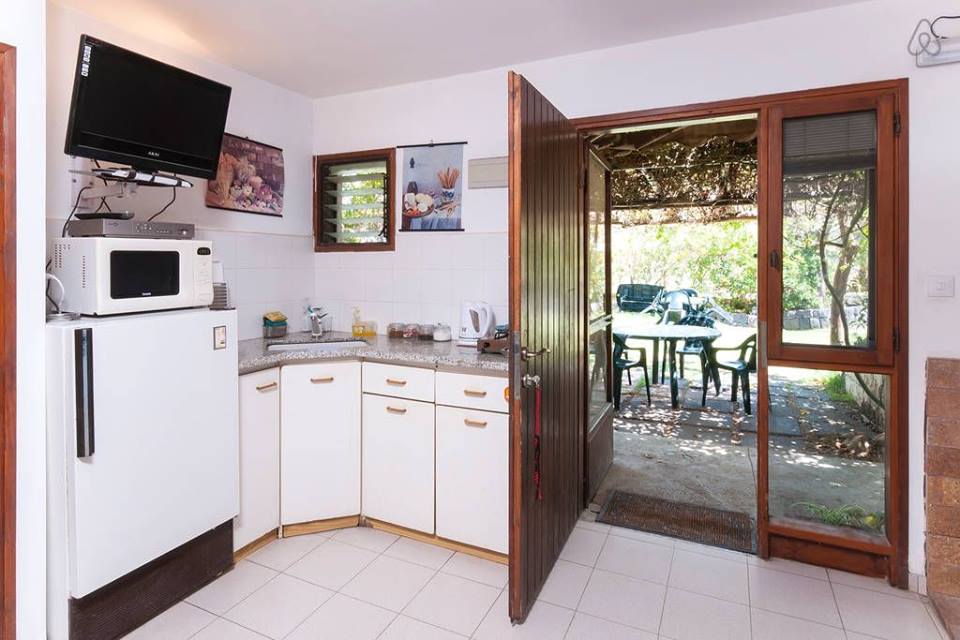 Larger Apartment - kitchenette and view of the apartment's patio